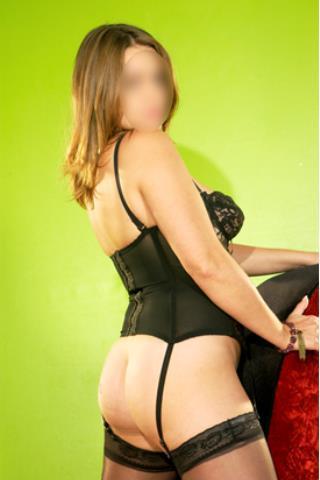 It was Friday night and Jake' party was going to be big. We made bets to see who could bring the hottest date. The loser had to run the block around Jake's house naked. I'm an average type looking guy with lower than average flirting skills. I ran around Jake's house in the nude a few times before but not tonight. Tonight I was determined to win. It was already 5:30 and the party started at 8pm. I was surfing the web and an ad popped up about how much fun it is to hire and escort. I logged into the site and I thought to myself I definitely wouldn't be losing the bet tonight.
She came over to my place around 7pm and we chatted a bit so that we could get to know each other. I told her about the bet that my friends and I made and she laughed. She helped me to come up with a story we could tell them tonight about how we met. We even decided that if she never met my friends again that we would say she got a great job opportunity so she went away. I was overly excited by the time we got to Jake's.
By the time we got there the party was in full swing. I held Brittany's as we squeezed through the crow to head to the kitchen. I placed the beer that I bought on the counter and headed to the back porch. There we found Jake sitting by the pool with three girls.
"Hey, Jake what's up? I see you started the party without me."
Jake stood up to greet me and of course my beautiful date who clung to my side. She watched Jake shyly as he tried to tackle her with some of his pickup lines.
"Hey hey hey this one is mine," I said pushing him away playfully.
"Well it was worth a shot," he laughed.
"Where are Ed and Jerry?" I asked looking around the pool. I didn't notice them in the house.
"Jerry came in here with some hot redhead. He's probably banging her brains out by now upstairs in one of the bedrooms."
I turned to Brittany, "You ready to take a dip?"
"Sure why not?"
I watched her take her clothes off. It seemed as though she was doing it in slow motion like one of the models from an ad. First she pulled her t-shirt off exposing the tiniest bikini top I had ever seen. Her breasts were perfect size and shape. She shook her long black hair out the t-shirt then turned to wink at me. She unbuttoned her shorts then seductively eased out of it making sure to bend all the way over to remove it from her ankles. I could feel my cock getting hard and I knew that the best place for me was in the water.
We chatted with Jake and the girls and who were sitting on the edge of the pool while Brittany and I were full emerged. We talked about everything from sports to the latest horror shows that we watched. If I didn't know myself I really would have thought that she was my girlfriend she was so comfortable around the group and she kept the conversation going. Then it happened. I felt a hand on my cock. I looked around but the only person close enough to me was Brittany but she was so engaged in a conversation with Jake that nobody else realized what was going on because we were completely submerged under the water and close to the wall.
Her fingers held my shaft firmly and I tried to concentrate of the conversation because the last thing I wanted Jake to do was to create a scene. One of her fingers circled the tip of my cock and I fought against the moan that tried to escape me lips. She pumped by shaft and I hoped that she would finish me off and not just do this to tease me. I could feel myself building with every touch. I didn't know what excited me more the fact that we were doing it in the open where no one seemed to notice or the fact the gorgeous beauty actually had my cock in her hand. It wasn't long before I shot out on the water. Luckily for me there was so much movement in the water that no one noticed
After most of the party had left Brit and I were in the pool alone. Everything went great tonight. Ed didn't have a date so some of the others went to see him run around the block. Brit wrapped her arms around my neck and I pulled her in for a kiss as I leaned against the side of the pool. She pulled me away a bit and wrapped her legs around me so her pussy was in line with my cock. I pulled her closer to by her ass.
She rocked against me and once again my cock was fully erect. She pulled my cock out and quickly pulled her bikini bottom to the side and before I knew what was happening I was inside her warmth. We dipped a little lower in the water so our movements would be less noticeable. I tried to stay as still as possible as she moved her waist alone below the water. She kissed me again and to the two or three people who were on the further end of the pool seemed to be having fun of their own to notice us.
I held her close as I moaned in her hair, her breasts pressed closely on my chest. I held her steady as she increased her speed on my dick. I could hear shouts and laughter coming from in the house and I knew the other guys were back. I looked at her urgently and without saying anything I held on to her ass and moved her as quickly as I could over my cock. The laughter was getting louder. I needed to get this out of my system I need to cum right there right now. She squealed into my shoulder as she climaxed and I followed just in time to see the guys walking out on the deck with another round of beers.
Before the night was over we fucked in the bathroom as well as the bedroom closet, which is another story I may share with you sometime. All I have to say is if you are in a tight spot call on the escorts they will save you and fuck you at the same time.