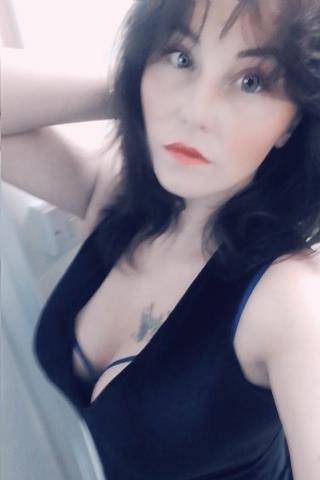 This was my first time. I was nervous. I was scared. I wondered if I had made a mistake. But the money was good and I had flexible hours and these bills weren't going to pay themselves. I stood outside his building and I pressed the buzzer. A voice came over the intercom and after identifying myself I heard the gate click telling me that it was open and I was free to head up. He met me on the stairway and we walked silently to his room.
I asked to use the bathroom before and he directed me. I close the bathroom door behind me and I look at myself in the mirror. I took a deep breath and give myself a pep talk before leaving. I re-entered the living room and he was sitting on the sofa waiting for me.
"Well let's see what you have," he said in a deep accent.
I placed my purse on the chair closest to me. I took one last deep breath before I start to undress before him. I unbuttoned my shirt slowly and I allowed it to drop to the floor revealing my laced bra. He shifted uneasily in his chair as though he was just as nervous as I was. This gave me a sense of confidence. I slipped out of my skirt and I watched his eyes drink in every inch of my body.
I stepped slowly towards you. I lean before him and brush his lips against my bra and my nipples get aroused. My body trembles as his hands run along my back, my legs and then his hands find their way to my face. His fingers caress my face then pull my in for a kiss. But it wasn't a passionate kiss. It was abrasive and hard. He quickly pulled off my panties and my bra followed leaving me in my heels. He stood held my hand firmly and led me to the bedroom.
I watch as he took a blindfold from his dresser. He turned me around and placed the blindfold over my eyes. He guides me to the bed where I sit wondering what was coming next. He kissed me again but this time more tender and I moan softly. I felt his hands run from my neck to my breasts where it stayed for a while fondling and tugging hard at my nipples. Next his fingers ran over my stomach and stopped above my sensual spot. It doesn't go where I want it to go instead his fingers run along my legs and once again stop short of my pussy.
He gently pulls at me and I move. He wraps my hand around the iron post of the bed and ties them there so my ass is facing him. He pulls against my long hair and I wince in pain. His other hand tugs mercilessly at my nipples. His hand leaves my hair and finds their way between my legs. He pushes them apart and his fingertips trace my inner thighs. My anticipation grew as his fingertips slowly moved along my skin leaving a trail of fire behind.
I moaned loudly as his finger finally played with my wet folds. He parted them and rubbed his fingers along it. His fingers penetrated me and I pushed back against them. He smacks my ass hard and I whimper but this time in pleasure not in pain. He stops abruptly and I feel a shift in the bed tell me that he came off. I listened intently trying to figure out his next move. I heard a draw open and close then I felt his weight on the bed.
He told me to open my mouth and I did so without a question. He put a gag on my mouth and I begin to think if the money was worth it. He smacked my ass once again but this time my cries were muffled. He spread my legs this time but his fingers didn't grace my pussy it was his cock. He pushed his cock into me hard. There wasn't any more foreplay, he meant business. He pushed my back down so my pussy and my ass were totally his.
He pulled my head back using my hair as his balancing tool as he fucked me. I heard the sound of a vibrator and my entire body stiffened. Then I felt something against my hole. I began to panic and I tugged at my binds. He smacked me hard and I was startled. I took a deep breath. It's not as though I never had anal sex before. I guess I was more afraid because I didn't know what he would do next. I inhaled and exhaled relaxing my body.
"Good girl."
He eased the vibrating dildo in my ass as he fucked me. I know longer had control over my body. I struggled to stay in position. The toy in my ass and his cock in my pussy were sensational. I could feel myself swelling inside. I tried to hold it in until he climaxed but I couldn't. With a muffled scream I exploded my juices gushing all over his dick and onto the bed.
He pulled out his dick and the vibrator. He untied me, removed the blinds and the gag. He flipped me over quickly and before I could catch my breath his cock was in my mouth. He held on to the iron bars of the bed and fucked my mouth with his cock. It wasn't long before I tasted him. I tried not to gag. He held his cock and squeezed it as though trying to drain everything into my mouth. I released my lips from his cock. He shook his cock the last of himself into my mouth before releasing me from between his legs.
Since then I have been his favourite escort. He even paid for his friends to fuck me and have their way and I enjoyed it. There is nothing like having a great time, great sex and getting money in return. Not everyone could an escort but those of us who are. It's more than making a living for us it's a lifestyle.