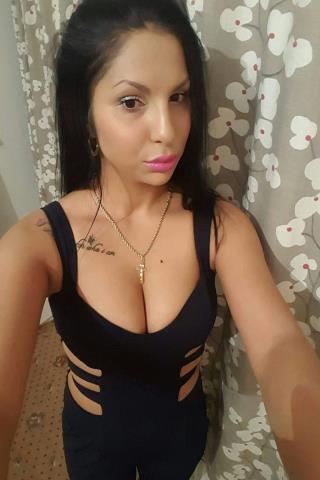 Hi, my name is Alys and I love to fuck and to be fucked, Ive been like this since the legal age of consent and the more notches I can rack up the better. Ive fucked many guys, so many I have lost count, but here are five memorable guys for very different reasons. Each are very different and between them they have fulfilled some of my desires, although Im craving more and new experiences daily.
The first guy is called Mason, he was my first boyfriend really, and a dim witted lad off the local council estate but his parents are hardworking so I thought that would keep my Mother happy. I couldnt have been more wrong my Mother was horrified, as he had missing teeth and no aspirations. So what attracted me to him? Well I could manipulate him and he became my sex slave, he was delighted to take this role as I was a trophy not normally within his reach so he was very eager to please me. I like this as on command he licked my pussy where and when ever I wanted it. This included the town park, behind a local superstore. I let him use my hole to practise fucking so you could say I did him a favour really I taught him fucking.
The second guy Dick was a gentle lover that fitted the ideals of my Mother, Dick the gentle boy next door lost his virginity to me. We made gentle love for hours he made me feel special so the days where I want to feel a nice girl I had Dick. He would hold me, stroke my pussy for hours making me come over and over without expecting anything in return. Basically he provided me with effortless orgasms and asked for nothing in return, so perfect for lazy Sundays in bed, wet dreams are on Dick.
Now we move onto Dom, Dom was out of my league to begin with but he introduced me to a more dangerous world, a world I fell in love with. A man who would punish me. I liked his volatile nature, anything could happen with Dom. We were clubbing once we he decided I was flirting with other guys, which of course I was. I love to flaunt myself. I like to touch myself in clubs watching the envy of other girls when theyre men are staring at me. My pussy lips all puffy and outlined in my tight skimpy clothes and nipples straining the fabric. Dom marched me outside and in full view of a gang of men pulled down my panties and spanked me several times. Shame flushed my face as I could feel the stares of other men on my ass high in the air getting a spanking. Embarrassment gave way to pleasure and I grinned at the men and came over Doms knee. I deliberately flashed my slit to the gang so they could see my wetness glinting in the night.
Dave was my tattoo artist living in Chelmsford, he was married and mature. He had inked my body several times as I had grown a fetish for body art and piercings by now. He persuaded my to have my tits tattooed and promised that each time I demonstrated pain he would soothe me. I must have come about 20 times within an hour to which he grinned and said Id never been sensitive before. He knew I just wanted him to press the huge 12 inch vibrator he inserted into me. Each time I pulled a face he flicked the switch, it was amazing, the pleasure pain. The sensation of the needle in my skin and the feel of a thick vibrating shaft inside my cunt was a wicked experience. I have now run out of space for tattoos so I just meet him for sex in which at my request he will tie me up and hold my neck until I orgasm, just as Im on the brink of passing out I come in great gushes. Always the gentleman he cleans me up using his pierced tongue.
Now I need some security in my life and I meet Jim, a few years younger than me. At first James was practically pushed on me by my over bearing Mother but I can see her point. Although hes young and gullible he comes from a solvent family and will inherit the family business. My Mother always nagging me for a grandchild and Im quite fortunate she doesnt care if I marry or not has decided Jim is the one. I met up with Jim several times before I could persuade him to fuck me. Hes not attracted to my type i.e the older all over and tattooed girl. However hed never had his cock sucked until he met me and he didnt look back. I fucked him all over gaining his confidence pretending I was on the pill ensured he basted me nice and deep with his hot seed. It was a few weeks and I could feel my belly swelling and the shock on his face he was crest fallen when I broke the good news. Being a nice lad he of course has offered me the home and life style. He works long hours, so its a good job I have several numbers on speed dial. Nothing gives me greater pleasure than feeling another mans cock, filling me with seed while I carry the fruit of Jim in my womb. Since Im pregnant my bump has attracted a new sort of man to me and I love every fucking moment.