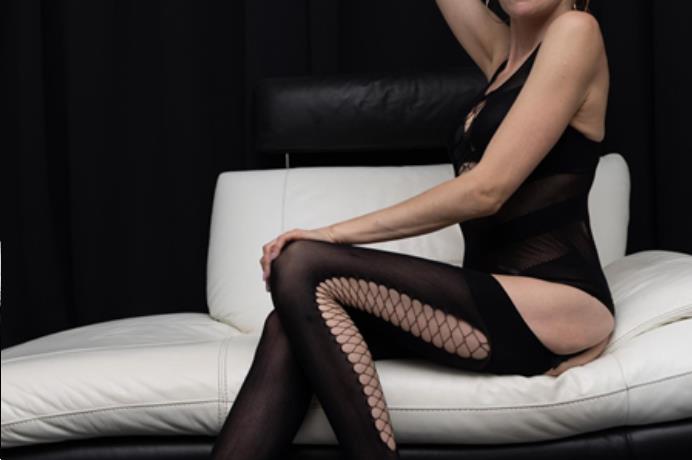 I have always loved my line of work. Where else can a girl have a great time, get lots of her favorite treat and make a living? My favorite treat you ask? Cum, man juice, jizz… what ever you want to call it. Since I first sampled it years ago I have been entranced by the unique flavor, the consistency and of course the mode of delivery. As you might have guessed, I'm a huge fan of giving blowjobs, especially to guys that produce lots of pre cum. Of course I love everything else too, I just prefer that they finish in my mouth or face. OWO is a given with me, and some guys prefer to do only that. That's fine with me too, because I can always make myself cum at the same time, which I find many men like to watch.
I was recently contacted by a client in Pinner a few weeks back that was looking for a girl like me. He was a little shy in asking at first, but after a couple of minutes, he just outright asked me. Of course I agreed.
"Do you do oral without condom?" he asked
"Sure, of course. Personally I love it." I could almost taste the sticky sweet goodness already.
"So…" he hesitated, " it's ok for me to finish in your mouth?"
"Or my face, if you like" I replied.
"One other question… would you meet me and my mate at the same time?"
"Sure" I replied, imagining the shear amount of semen that I would receive.
I had done threesomes before, but never one where they explicitly asked to cover me in cum. I was excited.
I met them on a Saturday night at their place. Richard, the guy who I had been on the phone with, lived in a big detached house on a tree lined street. It didn't look like he lived there alone, but I'd guess that if he had a wife somewhere that she was on holiday.I was wrong, but more about that later.
I was pleasantly surprised to find an attractive mid forties guy that was quite fit with a charming smile. Behind him was his friend, another guy about the same age, not quite as good looking but still handsome. They invited me in and offered me a glass of wine, which I gracefully refused. I never mixed alcohol with sex. We went in to the front room together and sat on the sofa.
"So how do we start this?" Richard asked, "We've not done this before."
"What did you have in mind?" I asked.
"Well" he replied a little slowly, "We like you to blow us both until we cum."
"You don't wanna fuck me?" I asked.
"That would be lovely, but my wife and I agreed that it would just be oral"
"Your wife agreed?" I asked, a little shocked. Very few guys would get their wives permission.
"Yes, in fact do you mind if I watch?" Said a voice from behind me. I was sitting with my back to the entry, so I had to spin around to see her.
She was very pretty and elegant, the kind of wife most guys would kill for. She was as posh as they come, which made it all the more weird that she was asking if she could watch me blow her husband and his mate.
"Fine with me" I replied. The idea was making me horny and I felt my juices seep in to my panties a little.
"Great" she replied, "let's get started then. This is my birthday treat for him. Maybe you can visit on my birthday too."
The guys pulled their trousers and boxers down and sat back on the sofa side by side. I knelt on the floor between them, alternating cock in my mouth while stroking the others' with my hand. The wife watched from behind, clearly enjoying the view.
When the boys were rock hard I got very horny, the smooth sweetness of their cocks making me want to fuck each of them. But clearly this was not what the lady had planned for them. So I naturally did the next best thing. I hiked up my dress, slid my panties to the side and began to play with my swollen and incredibly wet pussy. The men noticed what I was doing, as did the wife, and it seemed to make them even harder.
This in turn made me double my efforts and soon both of them were standing up in front of me, trousers around their ankles, as I worked their cocks and balls. The grunts of pleasure told me that I was doing a good job, not to mention all the tasty pre cum. The lady had moved closer, so that she could have a better view of both my cock sucking and self pleasure. 'What a lucky guy' I thought to my self as the head of one guys knobs was buried in the back of my throat, 'to have a wife that dirty and open'.
I could tell by the guys movements that they were just about ready to cum. Their balls had gotten tight and they were rocking back and forth a little in tandem with my movements. I braced myself for a huge onslaught of warm gooey semen as well as my own orgasm that had for some time been quite close.
Quite suddenly, the wife got up and knelt behind me and began to finger my pussy as I rubbed my clit. The sensation was intense and a powerful orgasm shot through me from my nipples to my toes just as the guys began unloading on my face.
Both stepped back a few inches and stroked their cocks, sending creamy ribbons of sperm all over my face. I opened my mouth to catch what I could. At the same time the wife, with her fingers still in me, propped her chin on my shoulder so that she received some of the ejaculate too.