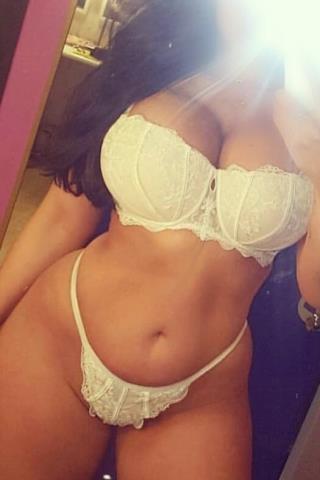 It was a night filled with shots overflowing and dirty dancing on the dance floor. Nicole definitely had way too much to drink and just before it was last orders she decided that she had to call it a night before she got into too much trouble. She went to find her best friend and when she did, she was pleasantly surprised to see her best friend's big, buff bouncer brother waiting there with her.
Being the sober big brother, he offered to drive Nicole and her girlfriend home from the club but to their surprise, he drove them back to his place. Nicole's friend had of course, crashed there a million times before as it was her big brother's home, but this was a first for Nicole and she was eagerly excited to indulge in her wildest fantasies as soon as her best friend passed out.
Once Nicole knew her friend had drunkenly passed out for the night, she tiptoed over to her friend's brother's bedroom and creaked open the door.
"There you are, you little whore." He greeted, "Come get into bed with me!"
Nicole drunkenly stumbled over to the bed and climb onto her best friend's muscular brother. She slid her hands over his hard pecs as she rubbed her body against his until they met face to face. He grabbed her tit roughly in his hand and demanded her to put it in his mouth. Nicole slid her body further up as her best friend's brother put her whole tit in his mouth, sucking and licking her nipple fiercely.
"Suck my dick, Slut" he demanded as he slapped her tits with his big hand.
Nicole obeyed as she once again, slid her body against his, only downwards this time. She looked up submissively into his eyes as she sucked his balls, and licked up his shaft, only stopping when the tip of his cock reached her big luscious lips. She playfully tongued the tip of his dick before sliding and sucking her way back down his shaft.
She passionately sucked her best friend's brother's dick, bobbing and sliding up and down, sucking and licking it all around. He was unable to resist his explosive orgasm as he shot his load deep down her throat, pushing down on the back of her head as he thrust himself deeper and deeper into her mouth.
"Swallow it, bitch!" He demanded as Nicole drank every last drip of his sweet juicy cum and loved it.