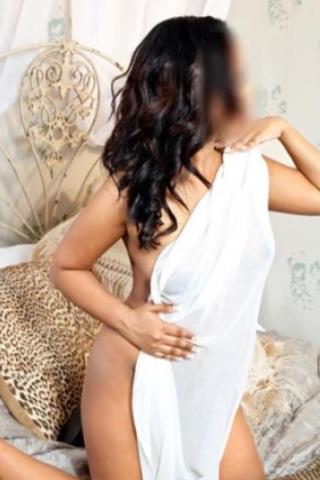 Sinead had led a very quiet and sheltered life in rural Ireland; she had been educated through the local convent system and regularly attended mass alongside her family in the usual pew. So how did she end up running an Irish Bar in Willesden Green which entertained regular lock ins? It was quite simple she had followed her Older Sister Fionula over and her parent readily agreed as their eldest girl was just as respectable as all their children.
After a few weeks Sinead needed a job and she was soon bored being left to fend on her own so she daringly took a bar job, meeting David who was soon to become her lover. David too came from a rural background, he wasn't very clever but he was strong and could labour with the best of them so he earned a good wage. Within a few years Sinead now leased the bar in her own name. Sinead was no longer the naive convent girl, quite the opposite. She had found a raucous side to her that she always had but it was always supressed back home. She was more akin now to wild parties and an Irish knees up rather than scriptures and mass.
It was New Year's eve and ticket entry only, all food and drink provided, the regulars knew they could count on David and Sinead for a good night. As the bells peeled for midnight and the drunks had fallen asleep that only left those with stamina to carry on. As Sinead disappeared into back of the bar which was long, dark and narrow she was surrounded by a jostling crowd. "Weyhey get yer tits out" cried one, "nah she won't she's a convent girl at heart" this stung Sinead as she had fought so hard to shake off the prude tag. "Wannabet" she yelled and ripped her top and bra off, she climbed on the table. Looking around anxiously for David's approval she saw he was passed out under a table. Relieved she danced around intoxicated and with the crowd shouting for her to strip she did.
Sinead never felt so alive, yes she was tipsy but she was more than aware of what she was doing, swinging her body around and feeling like a stripper she loved it. She grinned when Brendan a young hot 24 year old who had just swapped Dublin for London life ran his hands up her legs. She grew wild and wet with her sex on full display amongst the roaring crowd. She knew there was no way back and she'd have to face these people in the cold light of day but suddenly she decided not to care and she would show off her neat body and let it be touched at every opportunity.
She opened her legs more so the regulars had full view of her dripping pussy, those big putting lips protruding from a neatly trimmed bush. Sinead made a mental not to be fully shaven next time. She looked around and saw lust in the eyes of the crowd, she squeezed her huge pendulous breast together, and licking her own finger and circling it around her nipples send the crowd wild. With a quick slip she felt a finger slide into her cunt, she ground down against it and gyrated, it was Brendan. He started sliding every finger in until he only had his wrist left. With a stretch and pop all knuckles slipped in and he began to fist her cunt.
Out of the corner of her eye she saw David stood there open mouthed and all agog watching his wife be fisted by a young stud in a roaring cheering gang. Fuck he was so horny he'd never seen anything like it, without any inhibition he followed some of the crowd and whipped out his cock, he squeezed the shaft feeling it throb watching his wife.
Meanwhile someone grabbed Sinead off the table and pushing her back down on it rubbed his cock around her face. Sinead had only ever sucked David's cock so like a child with candy she reached out and crammed it in her mouth. Two other men where roughly fondling her tits, she threw her head back moaning about wanting to come and she needed to be fucked when Brendan grabbed her legs and slammed his hard cock all the way to the hilt. She cried out in waves letting all her past frustrations come to surface, she came hard and fast gushing and anointing the table with her fluid. Several cocks were positioned over her and soon one by one various ball sacs unloaded themselves over her big tits.
Totally spent and covered in cum the convent girl looked up and the crowd and said "Happy New Year", come again soon.