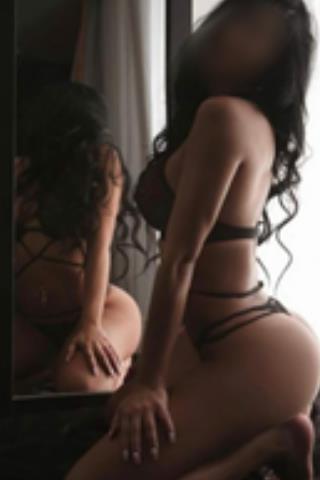 We had been with our friends, another couple like us for a pre-Christmas shopping expedition in Manchester and were heading home to Romford. Now like us they love to fuck anywhere and everywhere, in fact that's why we love to go away, we all join in. Sometimes as a foursome other times we just swap partners, we generally just book two rooms and decide when we get there who's sleeping where.
I suggested for some Christmas fun why don't we try and capture as many services that offer rooms as possible in the way home. It would be pricey but a Christmas treat not to mention our last fuck fest for a while. Yeah let's go for it Julia yelled while her husband Kevin in his broad Geordie accent agreed ay keys make the most of it he said. My husband Simon spotted there was a Travelodge in 12 miles. They only had one family room available which suited us as we only intended to fuck and shower there anyway.
When we got to the room we decided as it was Christmas and in case we couldn't get any other rooms before home we'd just have a massive foursome of any configuration. I couldn't wait to get stuck in, I was so horny I decided to rip open our suitcase to don a double ended strap on and take Julia while Simon and Kevin got down to some cocking sucking. I grabbed her and threw her down and we locked into a 69 position, both sucking on our clits until we were nice and lubricated. Just as Julia was on the brink of her first orgasm, I flipped her over onto all fours. I slipped my big rubber cock inside her velvety folds just as Kevin presented her with his cock to suck.
Just then Simon appeared at my side, grabbing my hair he rammed his cock in my mouth. I felt beautifully filled, I was fucking Julia, and she was pushing back and fucking me whilst I sucked Simon's meat. I deep throated him, milking the base of his thick cock, whilst I cupped his tight balls. Meanwhile Julia was completely impaled with pleasure and she was so close to coming as was I. I was so wet and desperate for relief but also didn't want this to end, a cock in mouth and my own shaft buried deep inside Julia, feeling her every move and ripple which was echoed in my own pussy.
Julia's moans were getting louder and more urgent, as I picked up the pace of my thrusts, and she pushed back at me each time I moved forward. I reached between her legs and found her clitoris standing proud and erect from her clitoral hood and squeezed and tugged with my fingers. Her cry of pleasure matches those of the others as they peaked in an earth shattering mutual orgasm. I gave Julia several hard brutal thrusts and rolled her clit between my fingers. Her shoulders sank to the bed as she came, screaming, the muscles in her cunt spasming. One more thrust and I came hard on that glorious shaft inside me. We collapsed in a pool of cum, both Julia and I had swallowed ribbons of the silky fluid.
Julia reached across and stuck her tongue down my throat, kissing me so passionately and last vestiges of cum was swapped orally. Meanwhile Simon and Kevin did a very good job of licking us ladies clean and very soon the room was filled yet again with the heady musk of lust, gentle moans emitted from the four of us and soon we were wriggled up against each other, squirming and grinding. Our sexual organs craving fucking all over again, our appetites whetted for more. I saw Kevin on his back with his big fat cock in the air and I leapt on it before anyone else took it, I slide up and down that cock like I was riding for England. I looked over and saw Simon was busy with Julia fucking her.
Within seconds I was screaming and riding a multitude of waves, I felt Kevin unload inside me, his hot cum blasting me like a fire hose. I crashed down collapsing in a heap with the others as we fell into a tangled mess of limbs. After a sleep and showers we were back on the road, then we saw a sign saying 35 miles to services, we looked at each other and grinned.