Chloe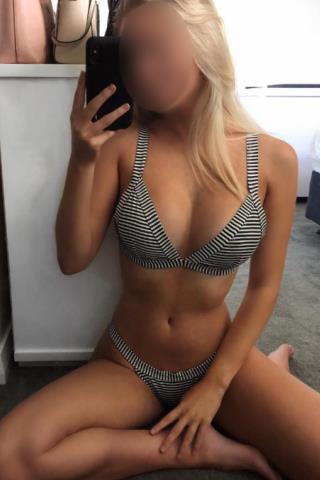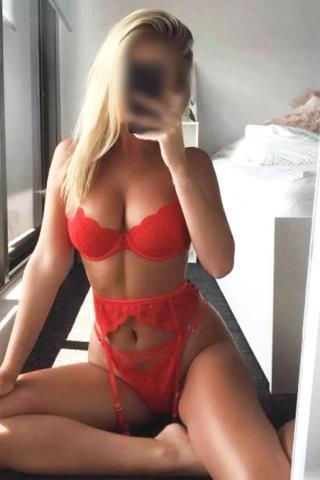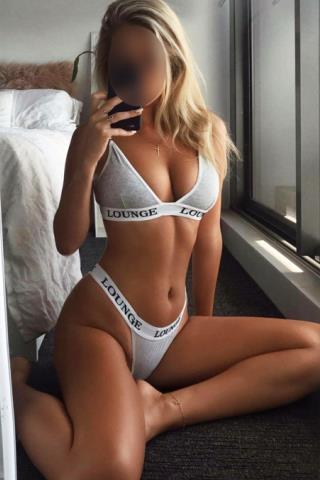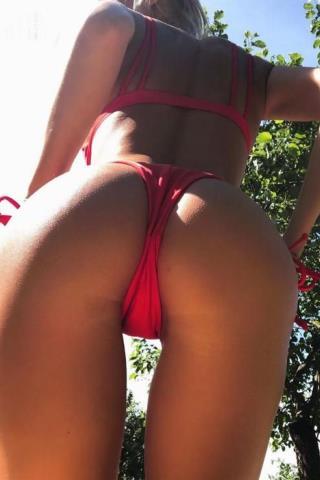 Good evening and welcome to my page, I am Chloe a brand new and exciting escort ready and armed with fabulous massage techniques to treat you with all night long if you think you can handle me! I am a wild party girl so I've got plenty of energy to keep you entertained, and better still if you are a couple or if you have booked two girls then that's double the massage fun! I am a 30 year old blonde English lady, with a tiny dress size 8, but with a plentiful 34c bust size. I would love to come and visit you in your home or the hotel of your choice for a fun filled evening. Put some sparkling cava on to chill so we can enjoy a few bubbles before we become acquainted in the art of my sensual massage. I know a few different massages so there will be something up my sleeve to treat any ailments that you have. I offer everything you need such as; HS,WS,OWO,CIM,A,DOM and many others that we can talk about once you ring up and book me, or use the online chat service if you would prefer. X
Age
30
Hair Colour
Blonde
Height
171 cm (5' 7")
Dress Size
8
Bust Size
34C
Sexuality
Hetrosexual
Nationality
English
Your reviews are very important to us! We need your feedback to ensure the girls are maintaining the high standards and that you are more than just happy with them and us as an escort agency.
Only what you write in the comments box on this page will be published on the girls profile page.
All the other information given is confidential and is to assist us with our own customer service.
Please Note: Your reviews won't appear on the profile page until the content has been sanctioned.
15 July 2022 - Naughty Colin
"If you like a hot body with the perfect bum Chloe is your birthday 🎁 present all wrapped in one ☝️ a sexy hottie that never fails to deliver a stunning lady umm"
Well it has all been said before as l have seen Chloe on several occasions and she near fails to impress me she is sexy, gorgeous, attractive and has a great personality always smiling. The service she gives you is 1st class l don't think it can be beaten. So once again Chloe has left her mark on me till next time take care Chloe x x x
They say good things come to good men and boy did she, from beginning to what seemed to be the quickest 3 hrs ever.... chloe is a true diamond honest about arrival time funny great banter great taste 😏 thank you all x till the next time Dx
Well where do l start have seen Chloe a few times and every time has been amazing l spent 2 hours with her this time and to say Chloe is everything you could ever ask for would be an under statement. Chloe is definitely the Diamond of your lovely ladies. What more can l say apart from WOW Chloe is simply the best there is no doubt about that she gives you an experience like never before. Yet again a credit to your firm. X x
What a beautiful and fun lady, with a smile to light up any room and a body to fulfil any man's dreams. Stunning lady, I just can't speak too highly of. Thanks Chloe xx
Indeed a beautiful woman who entertains with a passion I have not seen in any escort before. I certainly hope to book her again.
An amazing woman, very beautiful and great personality, gfe was amazing, I would definitely book chloe again x
As I've said before and I'll say it forever Armen Chloe is the most hottest and sexiest escort Dimond has to offer she is very very sexy and nice a plesure to see her always I'm in love with that body girl and a beautiful derrière to match and she could modal for miss England and America she is phwor elicious perfect body and pretty face to match 100 out of 100 phwor baby give it to me any day
Wow what a lady first class, a credit to your company I will definitely book the gorgeous Chloe again. She was everything I thought she was going to be and more.
Chloe was fantastic company from the moment she arrived until she unfortunately had to leave. Time flys in her company but she made me feel really special and I have to say Chloe is simply a stunning lady to be around just lovely. Hopefully see her again very soon. Gray
Absolutely stunning lady , really down to earth was an amazing experience would recommend
Very friendly. fun. sexy... and very beautiful. had a great time.
Chloe is such an amazing, sexy gorgeous woman. She has a electrifying personality and so easy to get on with. Treat her with respect as she deserves it. Will definitely see her again. A lovely woman to spend time with 10/10 xxx
Absolutely gorgeous. Amazing woman. Best of the best Diamond.
Always a pleasure Never hesitate to book Chloe when she is available
Chloe is absolutely beautiful and stunning excellent service my favourite girl I've ever seen from Dimond escorts I will see her over and over again when I can afford it sexy Chloe oi oi blondie rasterfarerglad sexy bird beautiful
Seriously, I was a bit nervous to initially book. But once I met Chloe she made me feel really comfortable. Very, very sexy and accommodating. Cannot wait to see her again xxx
I have seen Chloe many times, she is first class, always dressed to thrill, fantastic personality an absolute stunner. cant wait until the next time
I Had the best 4 hours with Chloe when staying in Hilton Watford. She is a real beauty! sweet, attentive, loves to please. I had a permanent smile for the week :). Dont miss out guys book her.
What a wonderful evening, great experience and will book Chloe again in a flash
Chloe is one of the sweetest girls I have seen. Really had a fab time with this attractive girl. Superb service
I have seen Chloe a number of times and have never been disappointed, I always have an amazing time with this lovely girl
Stunning & dressed to thrill, super sexy body, she quickly made me feel at ease, chatty & intelligent .Had a great time & had to extend the booking as I couldn't get enough of her. Fantastic experience. Will be booking again shortly.
Call our popular London Escort Agency Today for a special experience with Chloe.
Call now and book Chloe for a very special evening that you are sure to remember for a long time.
Call: 07387 893961, 07387 893962