Gemma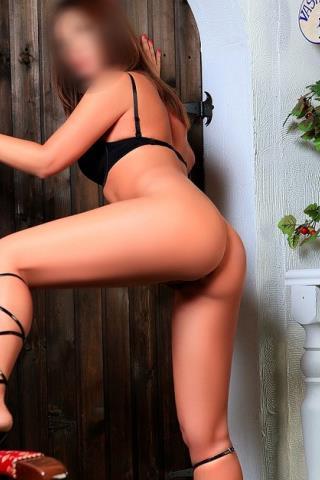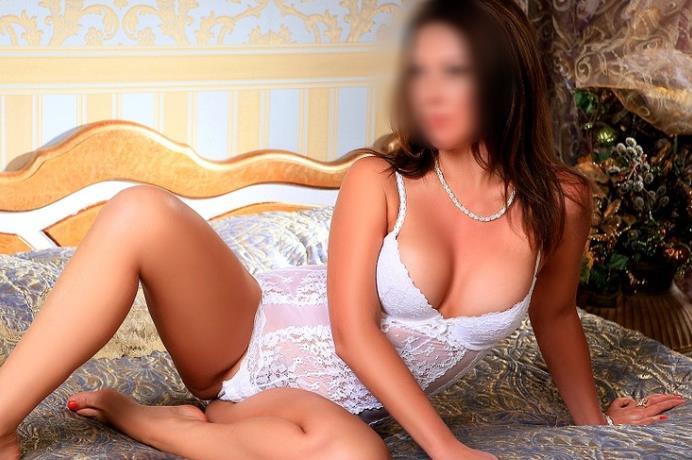 Hi I'm Gemma, a brand new beautiful and bubbly blonde to come over and entertain you for the evening, you certainly don't want to miss out on my fabulous massage service, especially after a long and hard day at work, let me draw you a bubble bath and soap away at your tired muscles, before you let me treat you to one of my unique treatments. I am 38 years old with a 36C bust size, and a small and perfectly tidy dress size 10. I'm quite a tall lady at 5 foot 6 and I also love to massage the ladies or if you are a couple then that's even better! I don't want you to worry about me not having enough energy to keep going all night as I am very much the party girl, so let's get the party started , the more the merrier. I can offer all the services you need such as; OWO,GFE,DOM, and many others that we can chat about once you book me X
Age
40
Hair Colour
Blonde
Height
169 cm (5' 6")
Dress Size
10
Bust Size
36C
Sexuality
Bisexual
Nationality
English
Your reviews are very important to us! We need your feedback to ensure the girls are maintaining the high standards and that you are more than just happy with them and us as an escort agency.
Only what you write in the comments box on this page will be published on the girls profile page.
All the other information given is confidential and is to assist us with our own customer service.
Please Note: Your reviews won't appear on the profile page until the content has been sanctioned.
Wow, amazing service, would recommend and would book again. Knows how to deliver the best ......
I had such a laugh with Gemma. We have a lot in common, and she was really warm and friendly, and I felt comfortable around her straight away. She also has some amazing skills... thank you Gemma, hope to see you again.
Oh Gemma Gemma Gemma, the perfect lady to make your night! She was on time, gorgeous, looked stunning and smoking hot, friendly, polite, had great conversation, plenty of banter and as mad as a box of frogs but all in the right way. I spent 7 hours with her and laughed like I've never laughed before. She is 100% worth booking and I can't wait to see her again.
A fabulous experience with an incredibly sexy woman. Great vibe throughout, stunning body, and all the skills. Thank you Gemma for a genuine blast. Highly recommended. Jake - 7 November 2022
Out of this world experience, simply! Gemma is a Gem.. She walks in the mind and heart with me permission needed. Wished I could have stopped the time when I was with her, just to enjoy every moment more and more! Can't wait to see her again
What a wonderful lady, perfect service, even down to reorganising my fruit bowl and tidying the patio. Thank you so much x
Very professional and very attentive. A true performer with a real bisexual appetite. Gemma was a gem in and out of the bedroom. Definitely try her out , fantastic boobs too.
Lovely lady. Would love to see her again. No nonsense, just a real down to earth woman that any one would get on with. A real pleasure. Would definitely ask for her again.
Stunning lady! I would highly recommend Gemma! Perfect night, thanks
Such a fun and gorgeous lady, I would highly recommend her x
Two hours turned into four, very happy with Gemma, amazing massage, felt comfortable with her, will book again. Thanks Gemma
Mind Blowing night. Gemma is exquisite. Soo good at what she does
24 August 2019 - Monica & Steve
Me and my husband booked to experience something new and spice some things up :) she was great, very down to earth and bubbly. The whole experience was amazing, We would highly recommend her. Thanks again we are sure to see you again soon x
just seen gemma what a lovely lady fun to talk to.she must rate as one of diamonds best thanks gemma david
Had a brilliant few hours with Gemma, she is accommidating in every way. Sweet, sexy and alot of fun! She sure loves to party. One of the best Ive seen with you Diamond.
A gorgeous lady sexually dressed, great body. She was very understanding to my needs. Excellent
Amazing from start to finish. Very sexy lady, we had so much fun together I extended my booking. Everything I expected and more, will defo be booking her again!!
Had a great few hours with Gemma in harlow. she is super sexy, charming, intelligent and so much fun, i didnt want to let her go! cant wait to see you again huni. loved every minute :).
Gemma came to my apartment for the 2nd time , I really like her lovely dress and it looks sexy on which I like . This is Round 2 and soon round 3 or more So it's 10 stars ⭐⭐⭐⭐⭐⭐⭐⭐⭐⭐⭐⭐⭐ see you soon my baby xxo
Amazing night with Gemma, booked for 1 hour but as soon as she arrived I changed to an over night 8 hour booking, she was exactly what I was hoping, She provided brilliant services and had such a great personality. I would highly recommend her to any man looking for a great night.
WOW!! what an amazing woman. She turnt up looking stunning, it was my first time using Diamond and she put me completely at ease. We had the best time together, great banter and she knew how to keep me entertained. Will defo be booking her again and would recommend her.
Gemma was really friendly and caring, she was very patient which is quite a rare quality, the interesting thing was that only her services had a considerable difference from the website page, anyway, if I had the internet on my phone or had a less constraint budget, I would have loved to impress Gemma with an extra lady as I had the energy for 2 women, Gemma thought I was incredible, I think she was great too.
Gemma maybe more mature but a very sexy lady with a fit body! A beauty with a gentle but naughty nature. cant wait to see you again girl! Potters Bar
Gemma came to my apartment on Wednesday and she wearing a nice sexy dress that puts a smile on my face, she very friendly, and we have fun. Can't wait to see her again soon when I'm ready. So... I'll give her 10 stars ⭐⭐⭐⭐⭐⭐⭐⭐⭐⭐😀😊
Call our popular London Escort Agency Today for a special experience with Gemma.
Call now and book Gemma for a very special evening that you are sure to remember for a long time.
Call: 07387 893961, 07387 893962