Natasha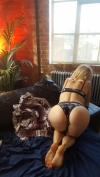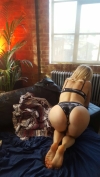 Good evening , your number 1 sexy senorita is here this evening for your pleasure to keep you satisfied and fulfilled all night long! I am Natasha a beautiful black haired, bronzed skinned Spanish harlot with the best booty around. I am 25 years old with a dress size 10 and a 34DD bust size all natural for you to discover once I slowly peel off layer after layer of my clothing until I am au naturelle. I want to visit you and show you how good I am at massaging away any prior tension you might have from a day at work. Take a look at my photos and see how sexy I am, now imagine I am there in the flesh where you can stroke my long hair and run your hands up my long slender thighs. Chill some vodka in the freezer and I'll bring a mixer so we can relax over a quick drink first, while we get to know each other and it will allow you time to breathe in my lightly scented perfume which will certainly get you in the mood for a little romance. I offer many services you require for a fulfilling evening such as; GFE, FK, DOM, WS, HS and many , many others that we can discuss when you call up to book me. You can also use the live chat service but whatever way you decide to contact me, make sure you book me now as I wouldn't want you to miss out on having a fabulous time and a party with me. X
Age
25
Hair Colour
Black
Height
171 cm (5' 7")
Dress Size
10
Bust Size
34DD
Sexuality
Hetrosexual
Nationality
Spanish
Your reviews are very important to us! We need your feedback to ensure the girls are maintaining the high standards and that you are more than just happy with them and us as an escort agency.
Only what you write in the comments box on this page will be published on the girls profile page.
All the other information given is confidential and is to assist us with our own customer service.
Please Note: Your reviews won't appear on the profile page until the content has been sanctioned.
Natasha is one very hot sexy lady. I had a great time exploring her gorgeous body. She is a definite for a repeat booking.
From the moment I opened my door and saw her standing there I was smitten. She dressed so sexy, walked so sexy I could not had had a better experience with this lovely lady.
14 September 2019 - Arran
i booked this lovely charming lady she is such a laugh to be with,made me at ease .will be seeing her again x
What a bombshell she is keept me satisfied with her company for a couple of hours,I didn't want it to end. she is a lovely young lady with a body to die for . x
what an amazing girl, had so much fun with her. she is definitely worth booking. great banter, very sexy and knows how to have a party.
Call our popular London Escort Agency Today for a special experience with Natasha.
Call now and book Natasha for a very special evening that you are sure to remember for a long time.
Call: 07387 893961, 07387 893962